Mirrors
Pattern Glass
Window Glass
Wine/Bar/Cigar Rooms
Shower Doors
Bathrooms
Doors & Screens
Glass Railings
Mirrors
As one of the largest commercial and residential glass businesses in the state of Missouri, Santa Fe Glass has been providing our customers with superior mirror installation and mirror glass replacement services for more than six decades.
We offer framed or unframed bathroom mirrors, antique mirrors, and bedroom mirrors. Specialty mirrors for dance rooms and even a mirrored wall or wall art mirror pieces for your living or dining room.
Custom Installation
We offer framed or unframed bathroom mirrors, antique mirrors, For some, the process of installing a mirror can be somewhat tricky. Luckily, our technicians have the expertise and necessary hardware to install any design correctly. Proper installation often requires much more than a nail and a hammer. Some selections include the use of decorative clips, special adhesives, and support bars.
It doesn't matter if you are in need of a special design for your guest bathroom or you require assistance with mounting your mirror, Santa Fe Glass has the experience to give you what you desire.
Custom Cutting
We understand the hassle that can sometimes come along with finding the perfect mirror. That's why we offer a mirror cutting service that will provide you with functionality and exude your personality. Whether you are in search of a mirrored wall or vanity, we are dedicated to creating a design suitable for your home. Shape options include rectangular, square, round, and oval. Size options aren't set in stone; the size and measurement standards are at your discretion.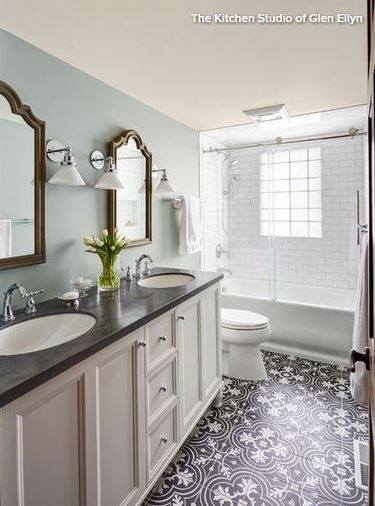 Pattern Glass
Cabinet Glass
Cabinet glass can be ornately designed with beveled edges and a variety of patterns and colors to help you achieve a unique style.
Glass Shelves
Your home's cabinets and display cases can be fitted with glass shelves that are mounted to the wall or sit atop existing wooden shelves. Depending on what you're storing, you may want to keep the wooden shelves there for structural support.
Table and desktop glass to protect your furniture
Fire Place Glass/Wind Guard For Fire Pits
The Robax glass we keep in stock is designed for fireplaces and wood stoves; it can withstand heat up to 1400 degrees.
Wind guards are designed to complement your fire pit as well as prevent the flame from blowing around excessively or blowing out altogether. Wind guards are also used to prevent loose items from getting too close to the flame.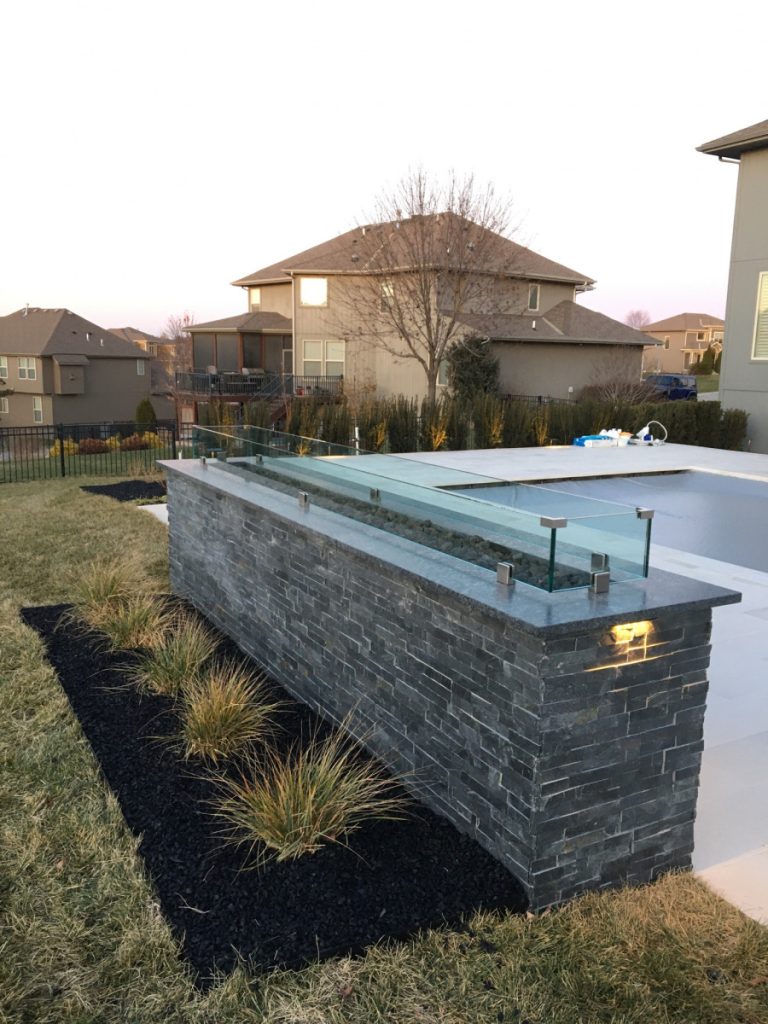 Window Glass
Homes can have dozens of different styles of windows. The most common variety is the hung sash window, sometimes called a double or single hung window. The difference between the single hung and double is how many of the sashes move. One of the benefits of this type of window is that the glass can be replaced by itself instead of the entire sash.
From standard double-hung windows to sliding, casement, and custom varieties, Santa Fe Glass can replace the glass in all. A quick look around your house and you will see many different areas that Santa Fe Glass can help improve your home's appearance and safety.
During the winter, you may realize that your windows are where a large portion of your home's heat is lost. Santa Fe Glass can save you hundreds on annual heating and cooling expenses by making your home more energy efficient with insulated glass windows.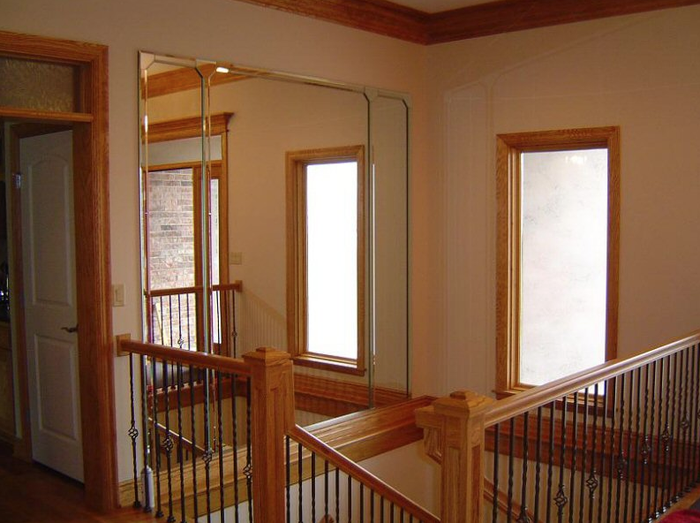 Wine/Bar/Cigar Rooms
Let us customize a wine/cigar room, glass cabinet shelves for a bar, mirrors or glass backsplash for your design space.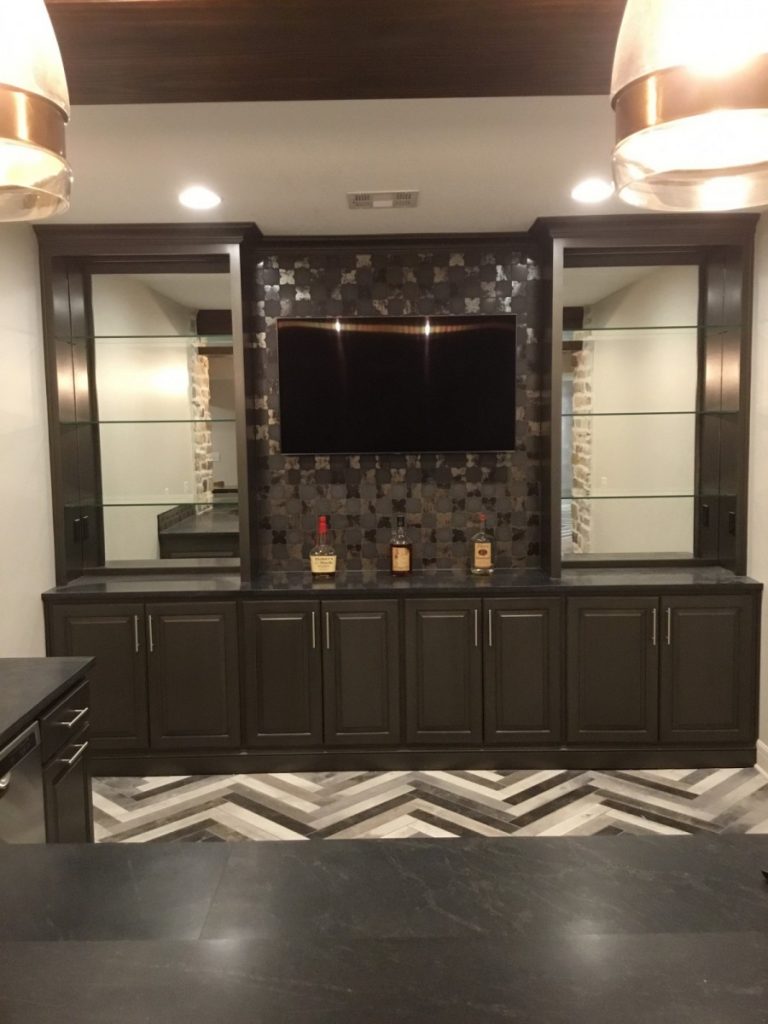 Shower Doors
At Santa Fe Glass, we are devoted to providing you with top-notch shower door options. Whether you need a simple replacement or are renovating the entire bathroom, we have beautiful, high-quality shower doors that will add value and appeal to any home.
Value And Functionality
We stock shower doors that are suitable for both commercial and residential properties. Our residential services are designed to provide a more functional bathing experience while increasing your home's financial and aesthetic value. With skilled technicians experienced in installing all types of shower doors, you'll enjoy a seamless transition from your old bathroom to your attractive new space.
An Array Of Options
Santa Fe Glass offers an assortment of glass options and finishes, each with unique advantages. For instance, frameless glass shower doors showcase a sleek look with minimal hardware and are easy to clean. Neo-angle doors are suitable for small spaces, especially corner showers. Glass steam shower enclosures are made to accumulate steam, creating a luxury spa atmosphere. Sliding glass shower doors are both modern and functional. Sliding barn doors are available for openings 55" and larger.
Custom Designs
If you have unique requests or an oddly-shaped shower area, our custom installation option is the perfect choice. We can create doors that fit any configuration. Connecting with us at the beginning of the design phase will facilitate a smooth construction and installation process. The layout of your shower, especially the placement of the showerhead, is just one of the aspects we consider when creating your custom project.
Shower Door Showroom
Come visit our Shower Door Showroom at our office in Independence. We have full size shower doors installed so you can see many of our design options, hardware, and other features. We also have a display of mirrors and frames. Watch our video (no sound) below to preview our showroom.
Shower Door Gallery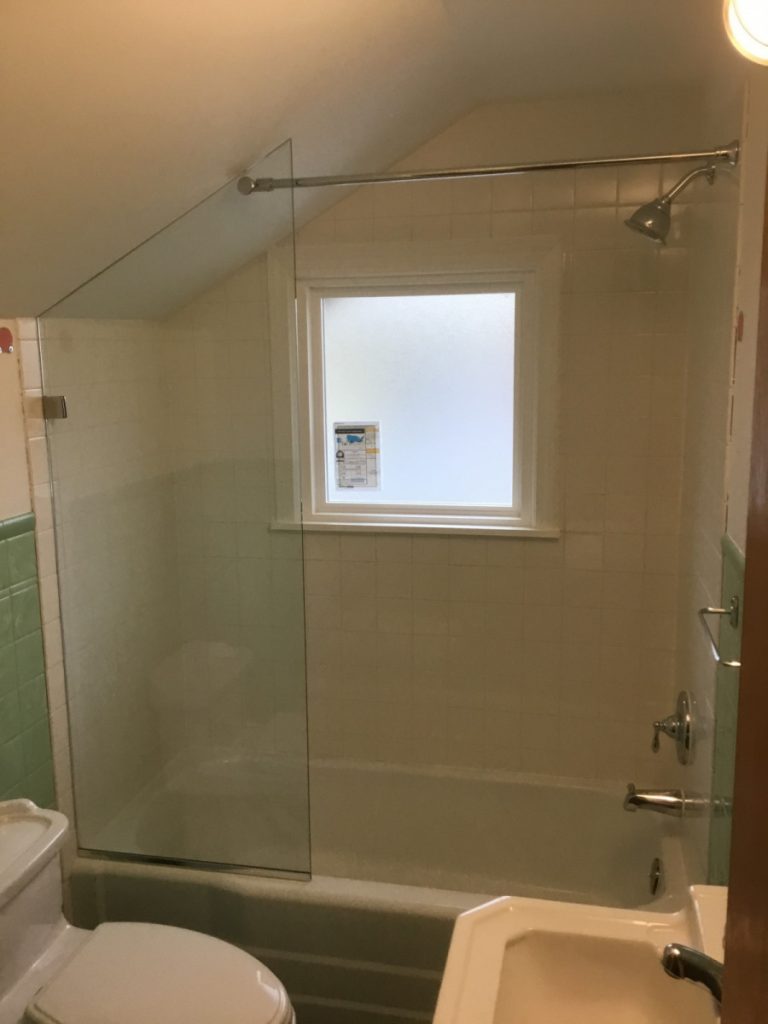 Whether you just need the glass replaced in your shower door frame or you're remodeling your entire bathroom seeking a more modern look, Santa Fe Glass can help. Our technicians are familiar with all kinds of shower styles and designs; they'll help you find the right piece of glass for any project. For a more modern bathroom, we can install a seamless glass door that acts as a clear divider; separating your shower space from the rest of the room.


Shower Doors & Enclosures
Santa Fe Glass specializes in custom shower door installations. Whether you're seeking a frameless glass shower that showcases intricate tile work or a semi-frameless sliding door that encloses a shower stall, our technicians are experts in custom shower projects.
As one of the largest commercial and residential glass businesses in the state of Missouri, Santa Fe Glass has been providing our customers with superior mirror installation and mirror replacement services for more than six decades.
Bathroom Gallery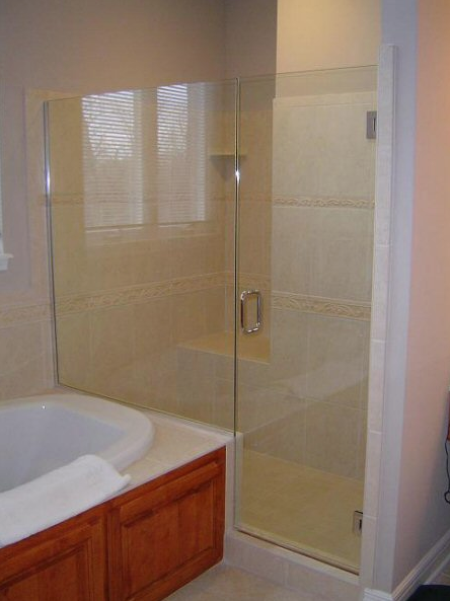 Doors and Screens
Santa Fe Glass offers a variety of custom options for both patio and screen doors.
We offer 3 different standard sizes of patio door glass in stock. These sizes are 28×76, 34×76, and 46×76. We have both single pane and insulated units available for you to choose from.
In addition to our screen replacement services, we can also replace screens in door frames for you to use during spring and summer months.